Build a dashboard that monitors and tracks cryptocurrency prices over time! The dashboard below is about a week's worth of data. It's interactive (be sure to scroll to the right to see everything!) and mainly focused on Ethereum. Building a real-time version of this dashboard is simple and serverless - keep reading to get started.
Project difficulty:  Easy Peasy Lemon Squeezy
*Note:  as AWS frequently updates their services, some steps in this tutorial may slightly differ over time
Create an Initial State account:  https://app.initialstate.com/register
Create a bucket:
Click the  icon (Create HTTPS Bucket)
Name your bucket whatever you want
Check the Configure Endpoint Keys box
Name your Bucket Key something easy like "cryptoprice"
Create an AWS account:  aws.amazon.com
Create a Lambda function:
Under AWS Services, navigate to Lambda
Click Get Started Now
Select Blank Function
On the Configure triggers page, click the empty, dashed box next to the Lambda logo
Select "CloudWatch Events"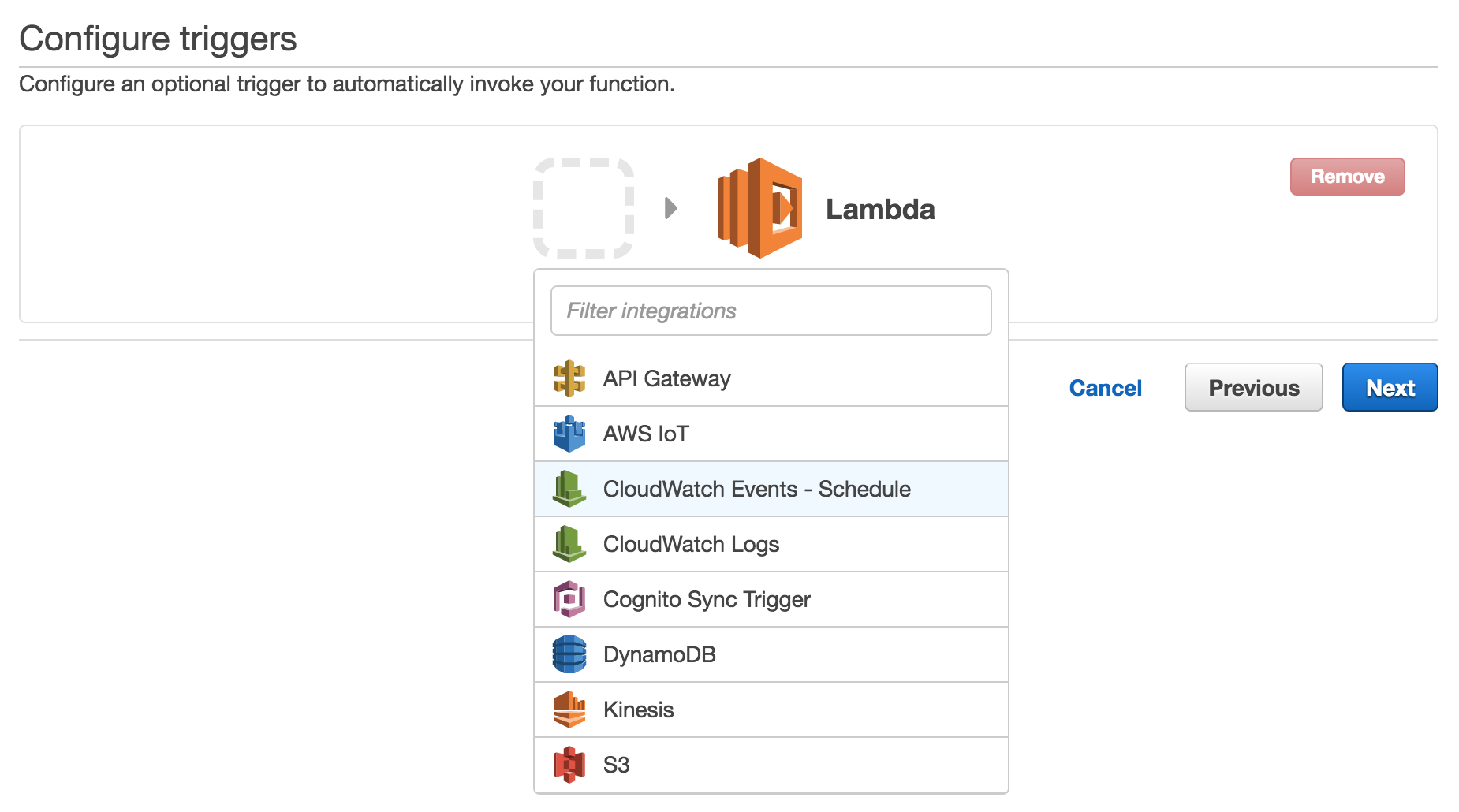 In Rule, create a new rule named whatever you want -- I named mine "every-5" because I want this trigger to happen every 5 minutes
In Rule description, briefly describe the rule
For Schedule expression, type "rate(5 minutes)" or use a cron expression
Do

NOT

select enable trigger; we will do that later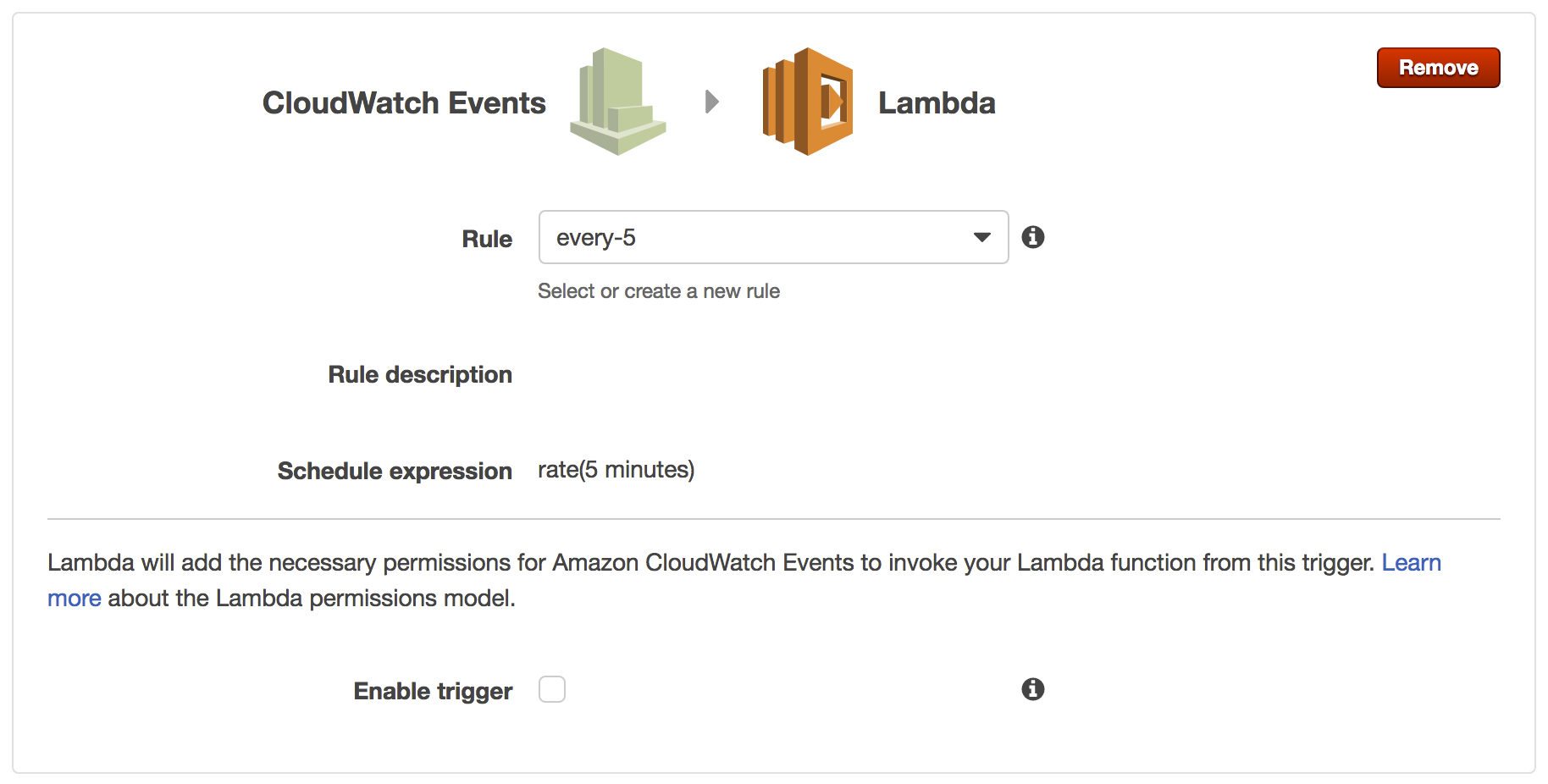 On the Configure function page, name the function... I named mine "cryptoPrices"
Though not necessary, feel free to write a function description
Select Python 3.6

Within the Lambda function code text box, paste this code
Paste your

Initial State Bucket Key

 and 

Initial State Access Key


on Lines 6 and 7 (your Initial State Bucket and Access Keys can be found within your bucket settings)
In Handler, type lambda_function.lambda_handler
For Role, select "Create custom role" (this will open a new tab)
For IAM Role, select "basic-execution"
For Policy Name, select "Create a new Role Policy"
Click Allow

Now for Role, ensure "Choose an existing role" is selected
For Existing Role, select "lambda-basic-execution"
Leave everything else as is and click Next
Review your work, then create your function!
On the next page, click on **Test** in the upper right hand corner
An Input test event box will pop up with the "Hello World" sample event template
Leave that as is and click Save and Test

If it says Execution result: failed it is OK. Check Initial State to see if any data came in and make sure the error was from exiting before completion. The function is working - I just added an exit to keep it from waiting forever and then failing on a timeout.
On the Triggers tab, select Enable
You just created a Lambda function! Cryptocurrency data will now stream to your Initial State bucket every 5 minutes.
Here's what my current Cryptocurrency dashboard looks like - it's been live since June 23: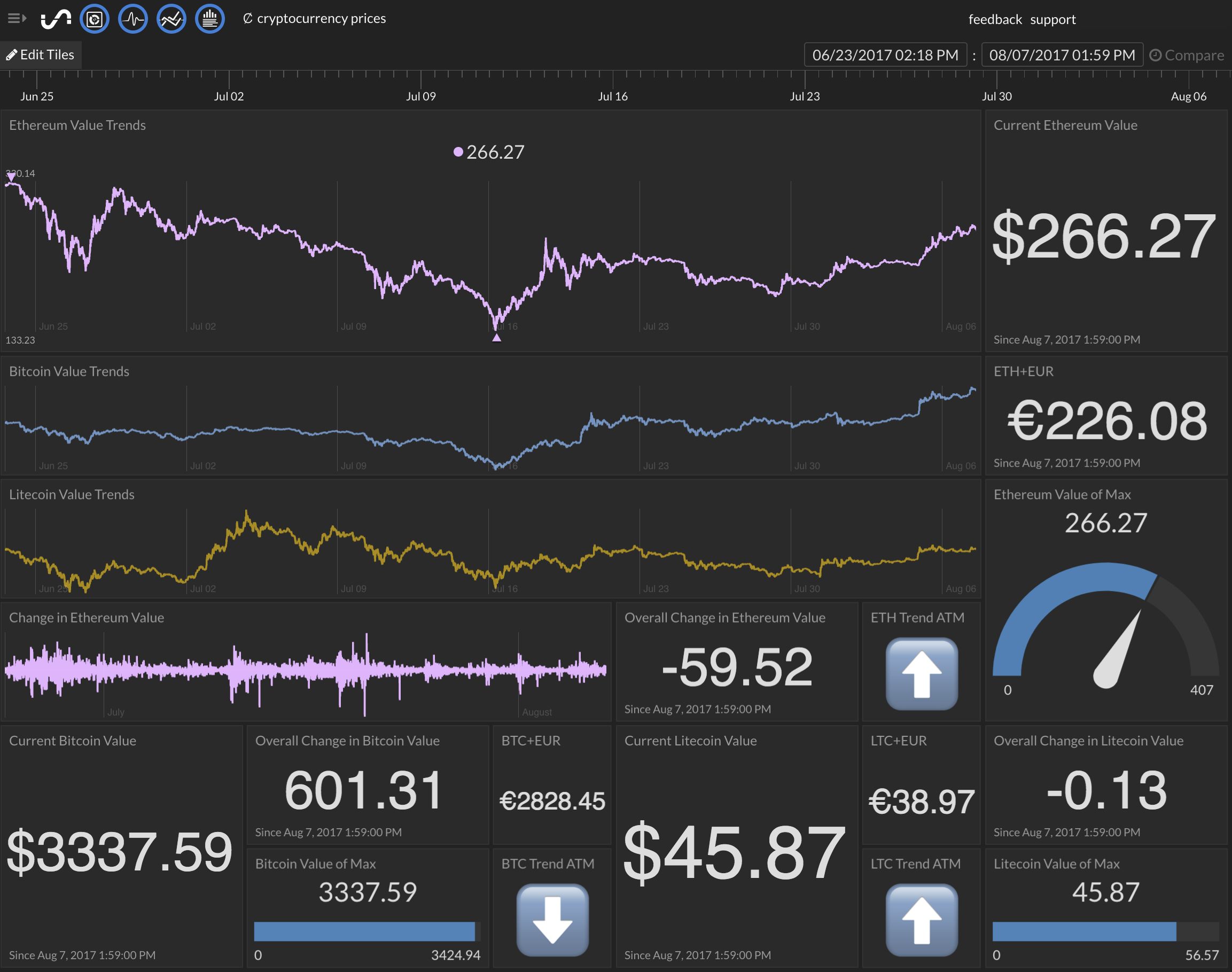 If you want to know how to display things like overall change in value or trend, check out real-time expressions and emoji support.