A key benefit to safely storing and organizing data in a centralized location is the ability to share and collaborate. In our case you share the whole workspace including expressions, annotations, tiles, and other parts you have configured in an Initial State bucket. This renders a powerful view of the data that's zoomable and explorable using the same tools you used to create the shared workspace. The new shared user can now see the data with your analysis, expressions, arrangement, and configurations.  
Sharing Options
Share by URL - get a shortened URL that can be shared to anyone with the link. 
Share by embed - get a code snippet for an iframe embed that can be placed anywhere that support this type of embed code. You can choose to let allow the user editing privileges or not. 
Share by email - this shares to a specific user, which needs to have an account and log in to see the data. This is a secure way to share data, and it allow the shared user full access to collaborative features. 
---
Try It Now
1. Open sharing options for our bucket. 
Click "Settings" for the bucket. In the setting screen there are two tabs. Toggle to the sharing tab and observe the options. For this exercise, let's create a new shared link that can be shared with anyone using "Share by URL". Click "Done" in the bottom corner of the dialog. 
2. Test your shared link. 
Copy the newly created share link and paste it into a browser. Observe your data. Play with the timeline. Explore. You are in the limited mode of open URL sharing. Keep in mind that if you share to an email, which is a typical team use-case, you will see the full set of controls to explore, transform, consume the data.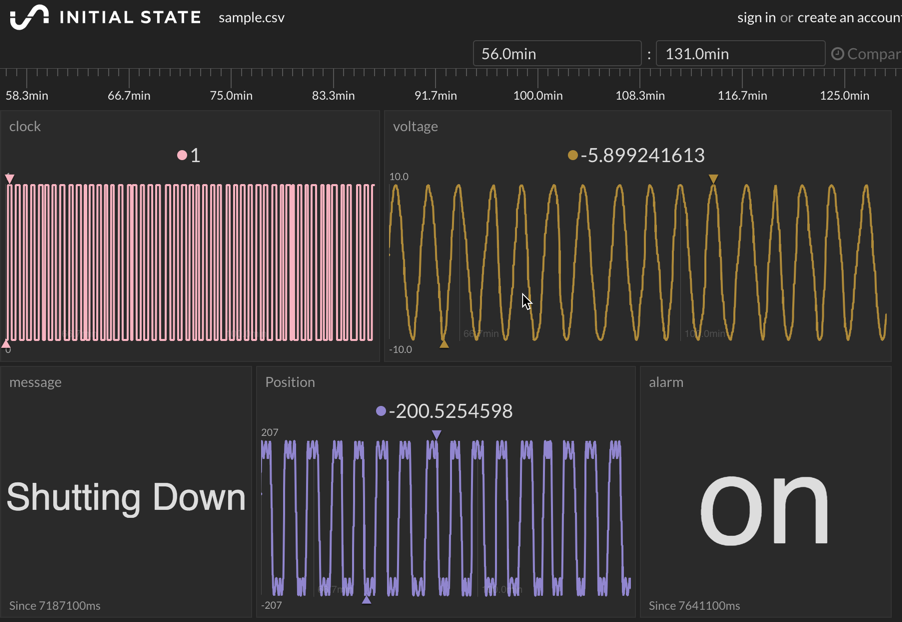 3. Bonus Points. 
Share the data with a friend or colleague via email and see what the experience is like when sharing a data set across a team.