Once you have a data set loading into a bucket in Initial State, Tiles and Waves are two of the most popular way to visualize data. Which one you choose will depend on how you want to see and explore the data. 
Tiles
Tiles is a configurable dashboard-like experience where you configure your view however you like. The timeline across the top is enforced to all the tiles contained in the view. You can make the view show all tiles and data for a limited scope of time or across the whole data set.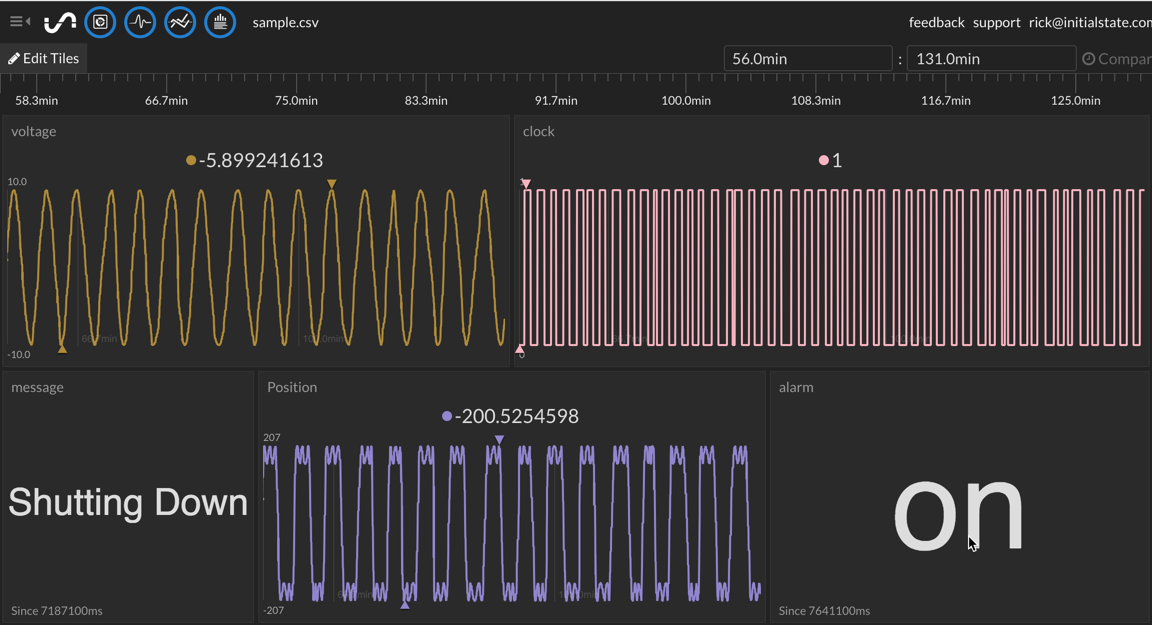 Waves
Waves is a more structured way to visualize data. You may be used to a view like this in other tools stacking the plots vertically with a common timeline. 

---
Try It Now
1. Let's start out in waves
The waves area has a nifty in-product tutorial that lets you explore various features including zooming shortcuts, cursors, and other ways to explore the data.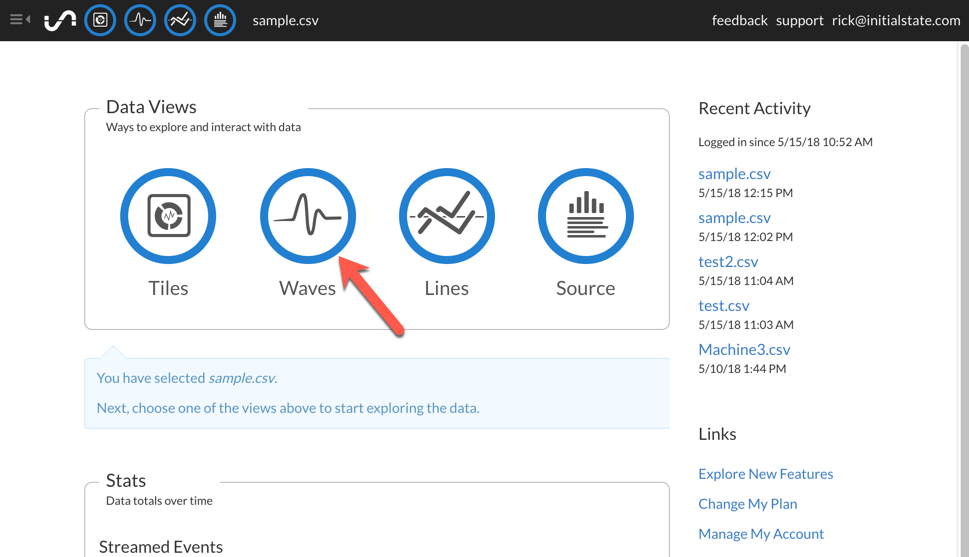 2. Peruse the tutorial to get acquainted with various features. 
To start the tutorial click Tools >> Tutorial. If this is the first time you have ever logged into the system the tutorial will automatically start. You can always replay through the menu. Feel free to exercise each tutorial item as you go through. During the tutorial you are still acting on a a live data set. 

3. Let's head over to Tiles and check out a different view. 
To switch between data views, click the icons at the top left of the screen. The Tiles icon resembles a segmented pie chart.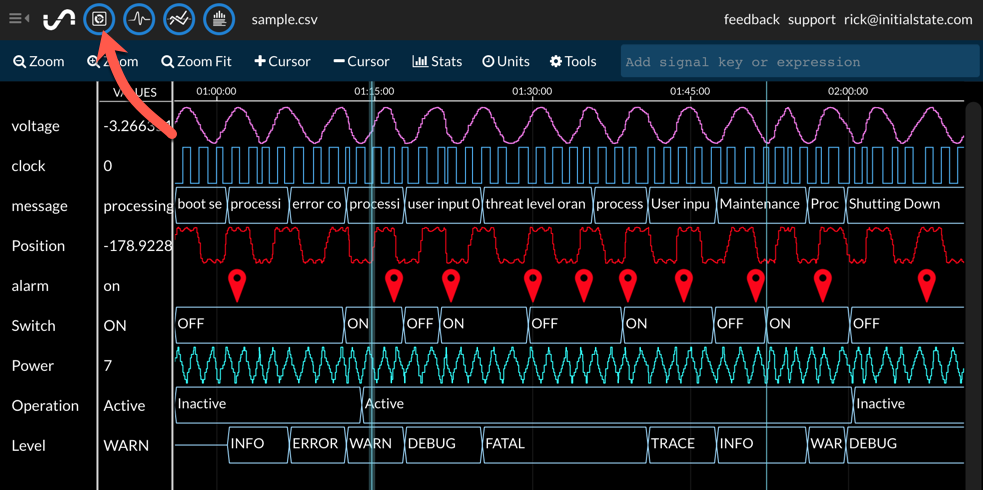 4. Tiles is like a dashboard ... but with a timeline
The most common thing to do on tiles is explore the data via the timeline. Click on the timeline on top of the plot area, drag the mouse across a time segment. All the data on the tiles is now zoomed to that time segment. Click and drag the time segment on the timeline to pan across time and watch the data change accordingly. Pretty nice, right?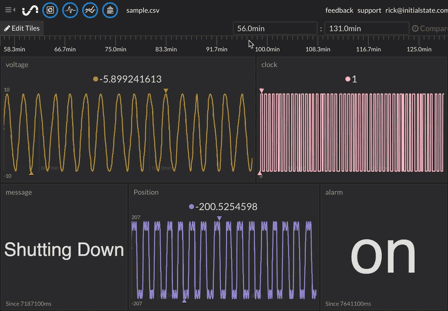 5. Rearrange the tiles and make it your own. 
To start rearranging tiles click "Edit Tiles" in the top left of the plot area. Once editting is enabled, you will see circular handles appear on the tiles for resizing. Clicking and dragging a tile will move it. There is a general snapping that will keep your tiles aligned and connected. 
5. Add a new tile. 
When in edit mode. Click "Add Tile" on the blue bar. A dialog will appear for configuration of the new tile. Feel free to explore, but as a simple example, click into "Signal Key", select "voltage", and click the close "x" for the dialog. A new tile is create with a type of "Summary" showing the last voltage of any time range.