NOTE: This is a permanent, un-recoverable action that results in data deletion. Please consider these consequences before continuing.
In the event that you would like to discontinue your account or paid subscription, you can simply delete it through your account management page.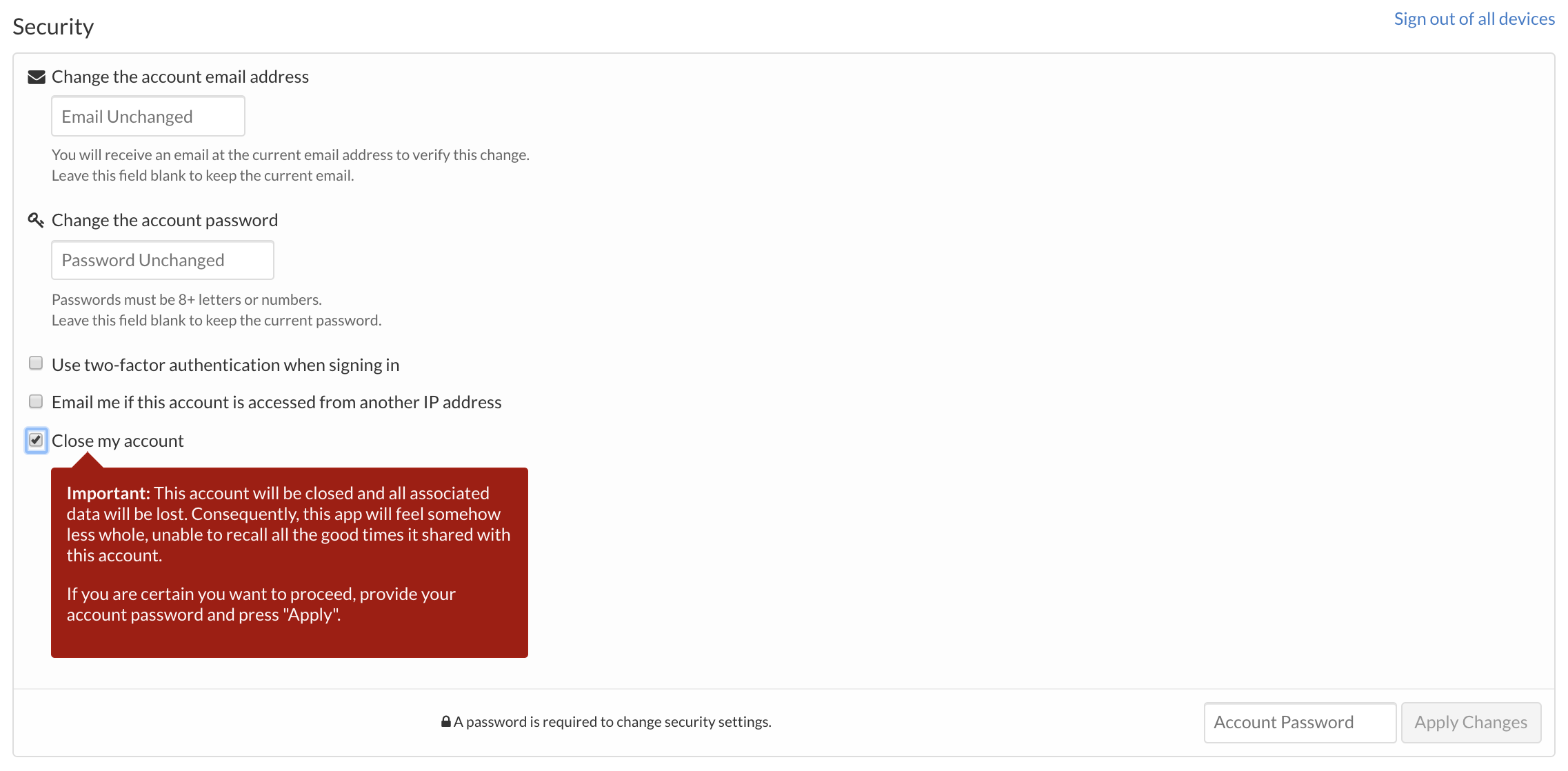 You will need to supply your password to apply these changes.