NOTE: This is a permanent, un-recoverable action that results in data deletion. Please consider these consequences before continuing.
In the event that you would like to discontinue your account or paid subscription, you can simply delete it through your account management page.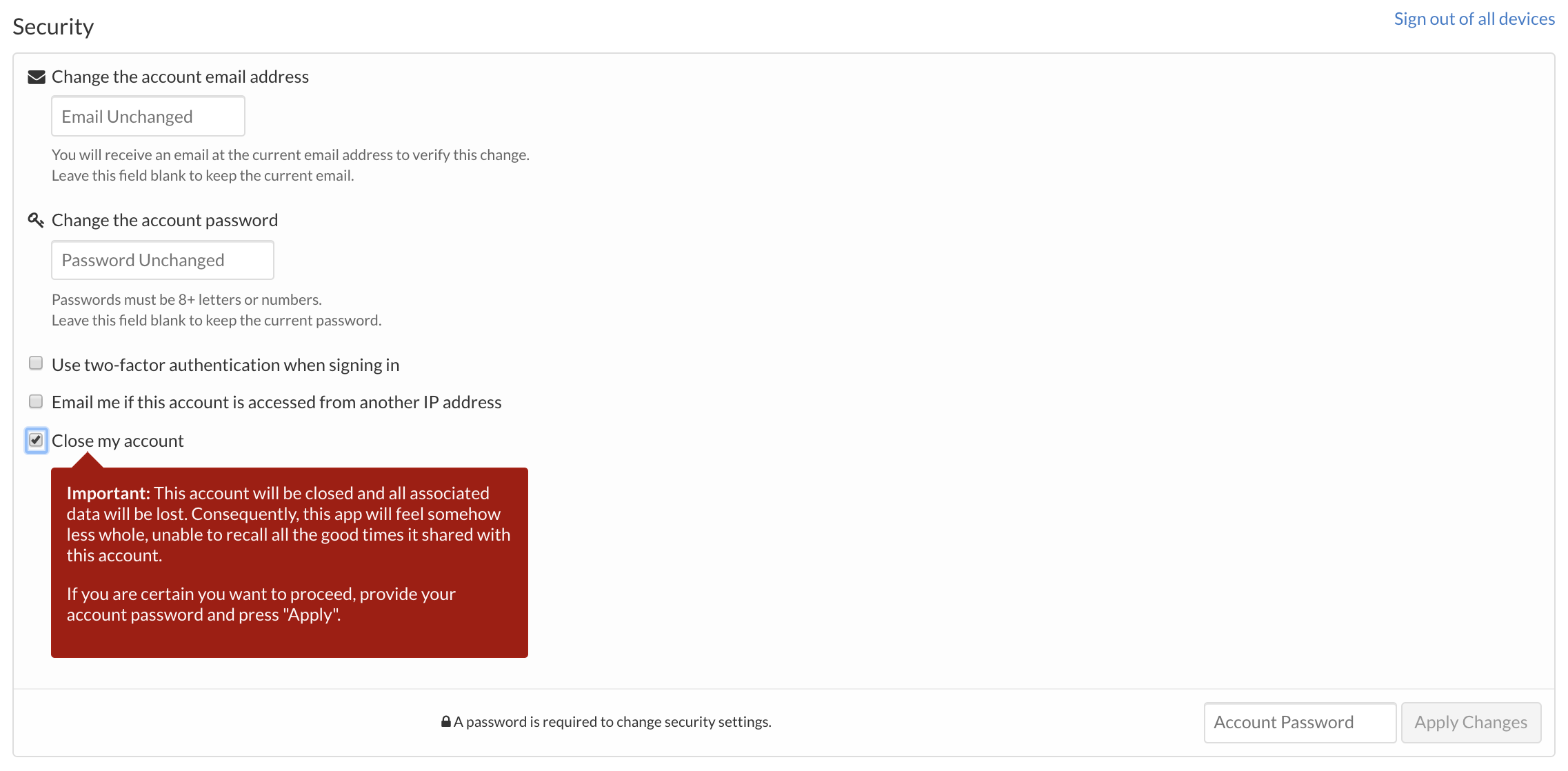 You will need to supply your password to apply these changes.
Once you supply your current "Account Password" you'll see the Apply Changes button become active. Once you successfully apply changes the following actions will take place:
Any Streaming Access Keys will be deactivated
Any Subscriptions will be canceled
User account will be de-provisioned and marked for deletion
User's email address will be removed from notifications and will not be able to be used to create a new account in the future without contacting support.