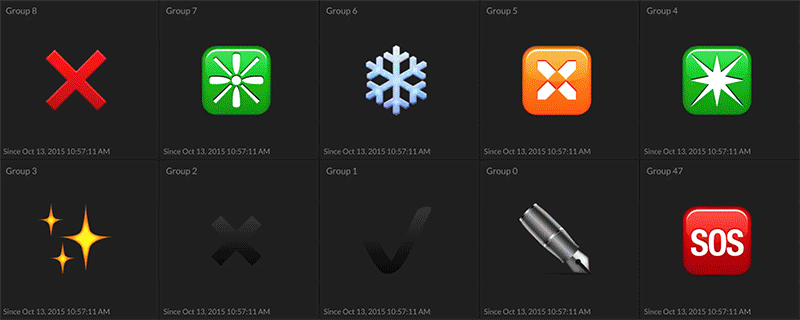 Emojis are supported within your stream data, stream name, and data bucket name. Simply send an emoji token (e.g. :emoji_token_name:) or emoji unicode. A list of emoji tokens can be found here: https://www.webpagefx.com/tools/emoji-cheat-sheet/.

For example, if you are using the ISStreamer Python Module, simply use an emoji token in the value parameter of a .log statement:
streamer.log("status",":smile:")
Note:
---
Emojis in action
Drag through timeline in the Tiles embed below to see how the new emojis look when drawn in Tiles.  If you don't see the emojis below, you are running on an O/S or browser that does not support the new emojis.