You can view multiple signals inside of a single tile for certain views.  
---
Line View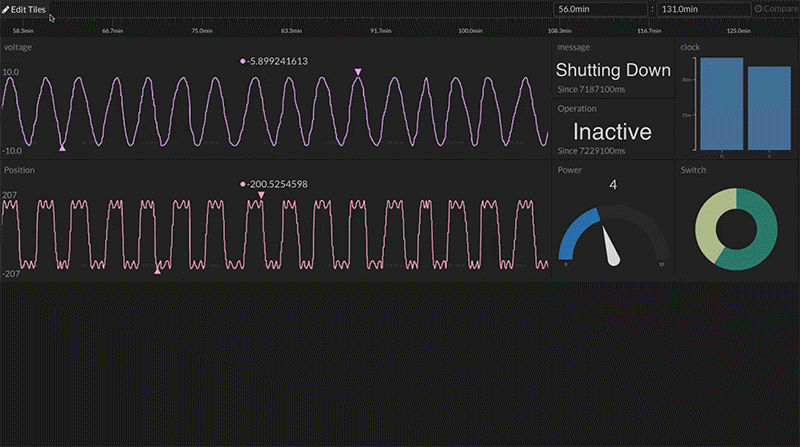 To view multiple signals drawn as line graphs (spark lines), do the following:
Click on the Edit Tiles link in the top left corner of Tiles and choosing +Add Tile from the blue menu.

---

The tile configuration settings for the new tile will automatically pop up.

---

Select Line Graph as the data view type from the Tile Type drop-down menu.

---

Select the first Signal (data stream) that will shown in the tile. Clicking on the Signal field will show a drop-down list of available signals.

---

Select the next Signal (data stream) that will also be shown in the tile in the + signal field.

---

Repeat step 5 until you have selected all desired signals.

---

(Optional) Type in the tile name.

---

Click Close to finish. 
When you hover over the new tile with your mouse, you will see a pop-up cursor and legend.  
---
Map View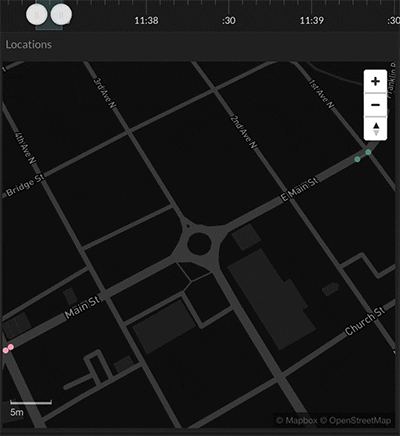 To view multiple location signals in the map tile view, follow the same procedure as above, but select the Map Tile Type as the data view. Each signal selected must contain only valid GPS coordinates - decimal latitude and longitude (36.1667,-86.7833) or degree, minutes, seconds (36° 10' 0" N 86° 46' 0" W). 

Your changes will be automatically saved.