Tile Configuration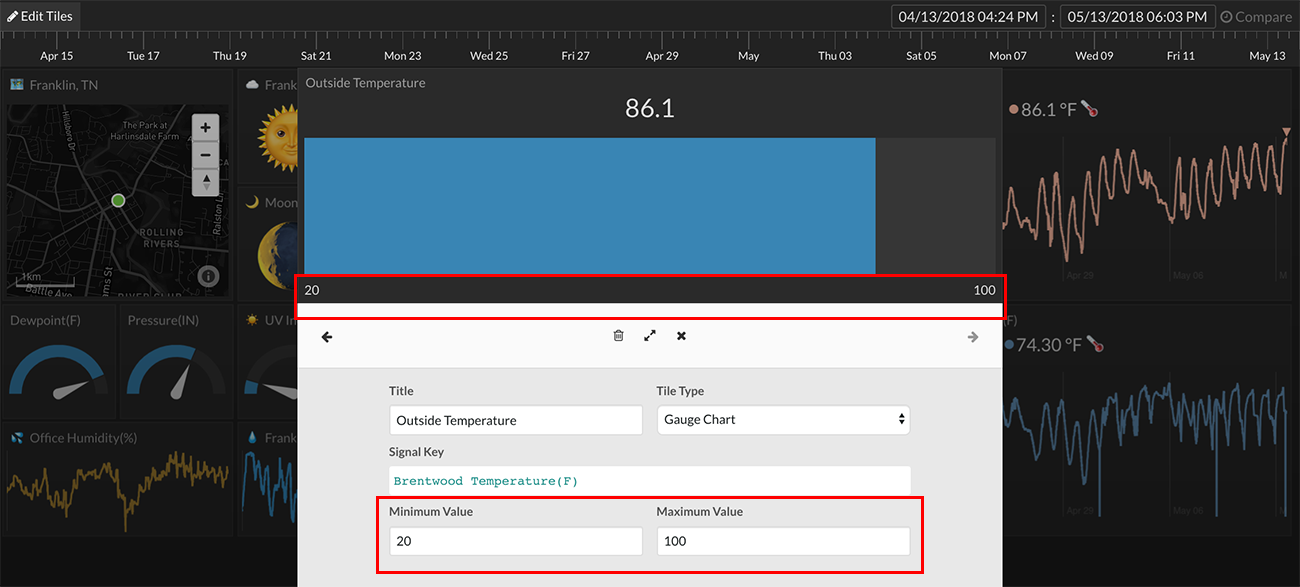 The range of the gauge can be set in the Tile Configuration (right-click on tile -> Edit Tile).
---
Size/Dimension Options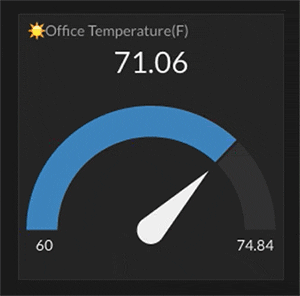 The gauge view will change based on the dimensions of the tile. A square or near-square dimension will show a half-circle gauge. A short, wide rectangle dimension will show a single, horizontal bar gauge. A tall, narrow dimension will show a vertical bar gauge. 
---
Hover
 
For small tile sizes, the last value and range text is removed from the tile view. These values can be seen on hover.
---
Color Options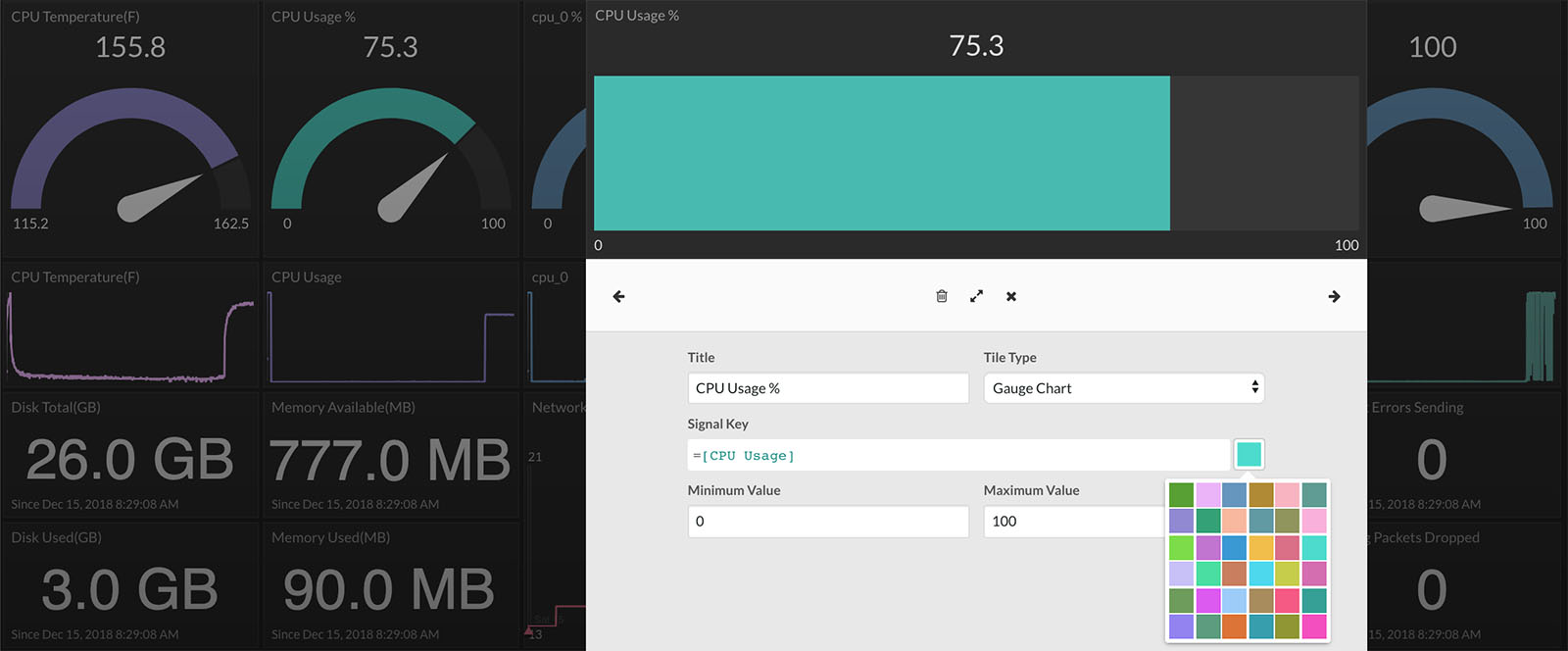 The color of the gauge graph can be selected using the color picker in the Tile Configuration.