Tiles is an interactive, customizable, real-time dashboard / workspace.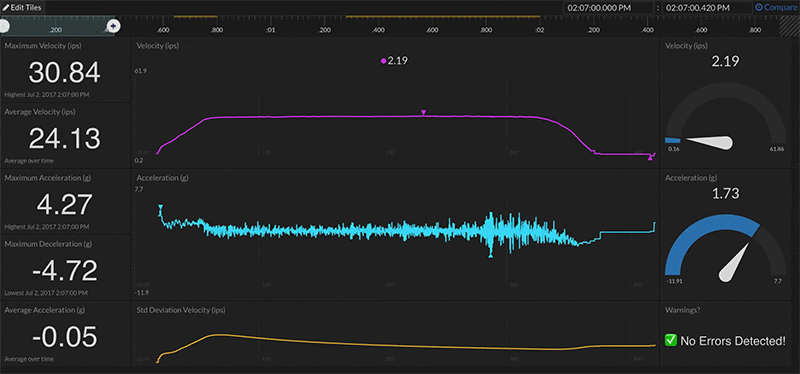 ---
Create a workspace where your important information is available at-a-glance. Display raw and transformed data in different ways including line graphs, gauges, statistical summaries, maps, and more all in your web browser. Organize your data the way you want to see it with an intuitive dashboard editor. Zoom in to explore your data and add annotations and markers to document what matters. Build reusable workspaces for your scope data, file imports, or real-time updating data streams. Tiles is a flexible and powerful way to display your data whether you are giving a presentation, collaborating with a colleague, or debugging a problem. 
Getting Started
---
A basic Tiles dashboard is created every time you bring data into your Initial State account. This is your starting point (or "initial state") workspace that you can edit and make your own. There are a lot of cool things you can do with Tiles, too many to list in one article. We created several small helper articles showcasing the many features of Tiles. Check them out here.